Track ISP Performance
Monitor any number of ISPs and locations for reliability & Internet problems
Monitor city-wide, state-wide, country wide, or globally
Point of view
Unlike centralized monitoring, provides data as locations are experiencing Internet services. Monitors IP / ISPs for performance, reliability, and problems. No guessing when wide-scale problems happen.
Easily integrated
No large up-front budgets are required, install and expand as needed. Easy two-minute software or hardware install at key locations is all it takes to get started. Data starts coming in as soon as the agent is running.
Real time map
The  overview map shows how all monitored networks, ISPs, and locations are performing. Filter by status for disconnections and other problems. Alerts can be sent to different IT departments based on locations.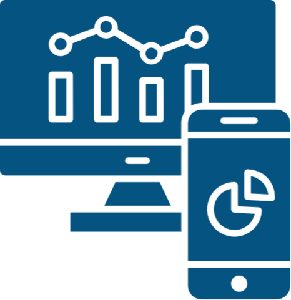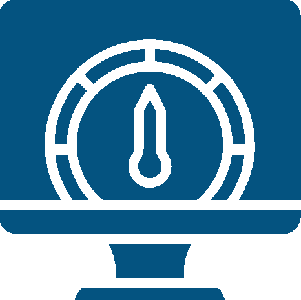 Accountability, Reliability, Statistics.
City, Government
Someone has to answer for city-wide Internet outages and now you'll have information across all ISPs in the area limiting your need to wait as long for answers.
Revenue-based enterprise
As an organization with online resources, you want to know quickly when something can't be reached or which ISPs are the most reliable when expanding.
Statistics, Reports, Analysis
Any organization can use ISP Tracker to get insights and /or to add to existing collected data to gain an even greater level of information.
Comprehensive ISP monitoring
ISP Tracking is designed to provide in-depth insights into Internet Service Provider (ISP) performance. While similar also focus on identifying outages,, disruptions, and slow speeds, our approach is different.
We aim to offer a holistic analysis of multiple ISPs across various locations to determine their reliability, track issues, and correlate data for a broader perspective on internet service quality.
Enhancing Internet Visibility with End-Point Monitoring
ISP Tracking is dedicated to improving ISP performance visibility using passive monitoring techniques. We emphasize a non-intrusive approach to ensure a comprehensive view of internet service quality.
End-Point Passive Monitoring
Similar to OutagesIO.com and MSPsensors.com, we employ end-point passive monitoring as our core method. This approach involves continuous observation of Internet connections and performance from the end-user perspective, without actively probing or interfering with the ISPs infrastructure.
Real-time Outage Detection
We excel in real-time outage detection, just like MSPsensors.com. Our system proactively identifies ISP outages, disruptions, and slow speeds as they occur, displayed on an overview map with optional alerts to disruptions to the related IT departments to investigate or take immediate action to minimize downtime and mitigate service disruptions.
Connectivity Tracking
ISP Tracking offers detailed insights into ISP connections. We pinpoint specific ISP disruptions whether they are disruptions, IP outages, slow speeds and even identifying potentially failing hops. This data can be correlated to identify the root causes of connectivity issues swiftly.
Route Validation
Our agents continuously monitor routes in order to determine which may have caused disruptions to one or more locations. The correlated data helps to identify ISP weak points no matter if they are aware of them or not. If an ISP fails to meet its commitments, you'll have the data needed to hold them accountable.
Correlation of Impacted Services
Like both OutagesIO.com and MSPsensors.com, we understand that problems with an ISP can affect critical infrastructure and business. Our service identifies all services impacted by ISP issues simultaneously, ensuring you can address multiple issues efficiently.
Global Data Collection
An organization can monitor ISPs on any scale and then use this data to find answers to disruptions or problem areas no matter who is reporting them or not.
ISP Tracker is noninvasive, easy to use, clearly priced, and focuses on passive monitoring from the end-point perspective. Our solution delivers real-time outage detection, and connectivity tracking while leveraging global insights for uninterrupted internet connectivity and rapid issue resolution.